Versailles panels

for wood flooring

Yep! the king is in the house...or should I say on the floor...ha! The Versailles panels flooring is the grand solution with impressive designs, and we can make it for you.
Square panels with sizes from 60cm and up to 120cm.
You can send in your design and dimensions so we can make it the way you want it. If you don't know what you want or what best suits your floor, we can help with some suggestions.

We work mainly with oak, but for some special designs we can use different wood types to obtain the natural coloration for a fancy contrast .

Image Gallery HereSamples Models Gallery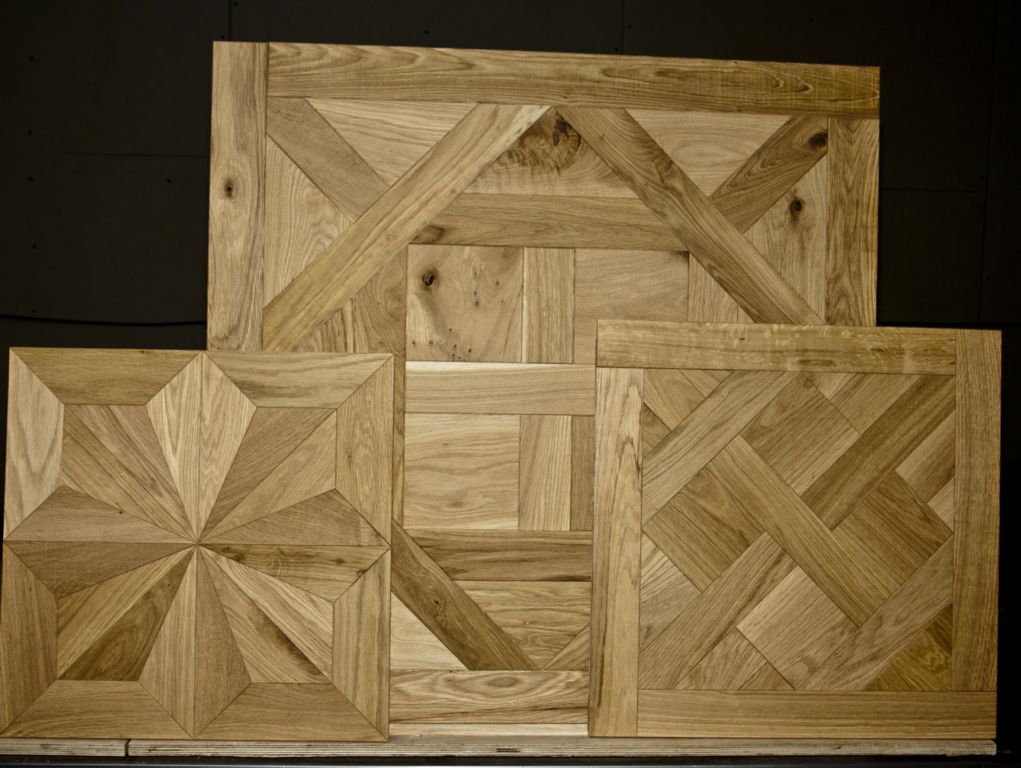 Got something else in mind?
Send us your design with all the dimensions and wood fiber direction and we'll give you an estimate price and delivery time. We'll clarify all details and then we'll get on with the production.